iTind™, a new minimally invasive treatment for BPH, is now available at University Urology Associates. iTind™ is approved by Health Canada along with health agencies in the United States (FDA), European Union, UK, Australia, and Brazil. UUA is the first location in Canada to offer iTind™.

Benign Prostatic Hyperplasia is one of the most common diseases in aging men. According to the American Urological Association, 8 in 101 men will face the condition in their lifetime. BPH, also called prostate gland enlargement, can cause a number of uncomfortable lower urinary tract symptoms, such as:
Frequent or urgent need to urinate
Weak urine stream or a stream that starts and stops
Dribbling at the end of urination
The inability to completely empty the bladder
What is iTind™?
The iTind™ treatment is a simple procedure performed by a urologist at our clinic. The iTind™ device is temporarily placed inside the prostatic urethra (the narrowed portion of the prostate), where it slowly expands and exerts gentle pressure at three precise points. The effect of the iTind™ is to widen the prostatic urethral opening through which urine can now flow more easily. After just 5 to 7 days, the device is completely removed. Clinical trials demonstrate that the newly reshaped prostate will continue to provide long-lasting relief of BPH symptoms.2
How does it work?
The iTind™ procedure reshapes the anatomy of the prostatic urethra, gently creating a wider opening for urine to flow freely, without cutting out tissue, and without leaving behind a permanent implant. The treatment is straightforward, does not require overnight hospitalization, and has none of the side effects associated with prescription medication.
What are the benefits of iTind versus other treatments?
Rapid symptom relief
Preserves sexual function
An outpatient procedure
No permanent implant
Minimal downtime
No need for catheter
Durable results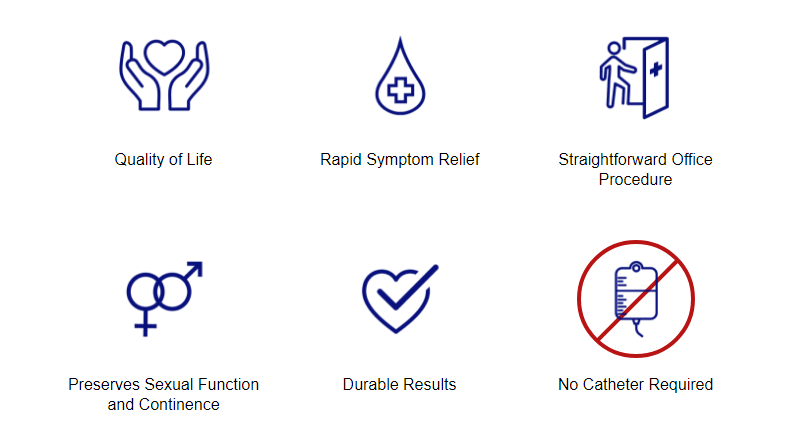 Will I need a hospital stay?
No, there's no need for a hospital stay. iTind™ placement is a straightforward procedure performed at our clinic and you will be able to return home for the 5-to-7-days of treatment. At the end of this period, you will once again return to our clinic and the device will be completely removed.
Who is a candidate for iTind™?
The iTind™ procedure is intended to treat men over the age of 50 who are seeking an alternative to prescription drugs and more invasive surgical procedures. At your initial consultation, our urologist will determine if iTind™ is right for you, considering your symptoms, routine and lifestyle needs. The iTind™ procedure is ideal for sexually active men who want a minimally-invasive treatment that preserves a high quality of life. iTind™ is best for men with a prostate volume between 25 and 75 cc, and do not have an obstructive median lobe.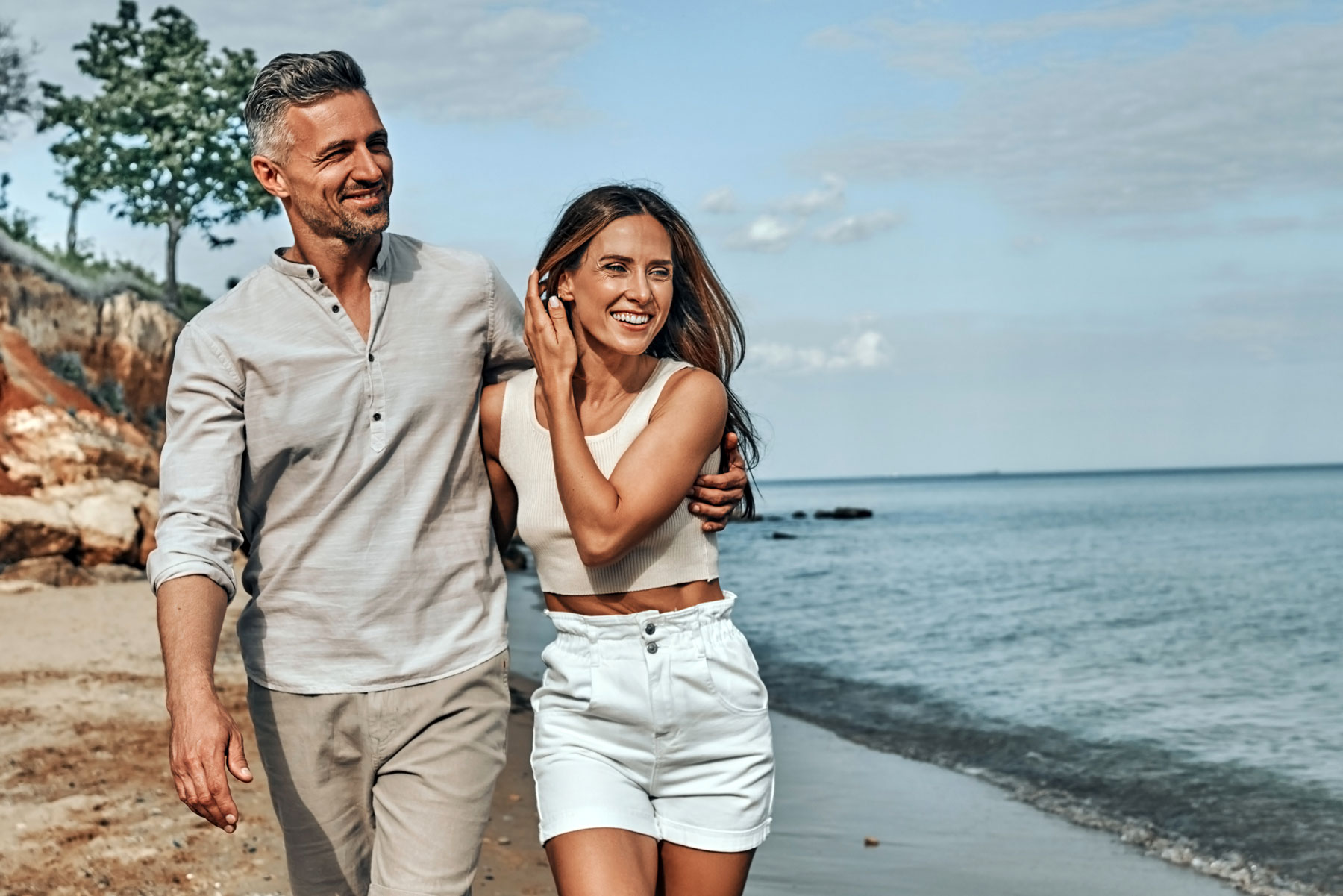 When will I feel results?
Most patients experience symptom relief immediately after removal of the device, with continued improvement over the following 6 to 12 weeks.
Will the procedure affect my sexual function?
The iTind™ is designed to preserve the important structures needed for erections and ejaculation. Clinical studies have demonstrated that iTind™ patients will have no change in ejaculatory and erectile functions following the iTind™ procedure.
Are there any side effects?
In clinical studies there have been no indications of long-term adverse side effects. Since the iTind™ device is completely removed after it has done its job to widen the opening at the prostatic urethra, there is no risk of encrustation, or tissue overgrowth that could complicate removal. Moreover, there are no obstacles in maintaining a regular prostate screening program, including physical exams or any type of imaging, such as MRI, if needed.
References
1 "Medical Student Curriculum: Benign Prostatic Hypertrophy (BPH)," Medical Student Curriculum: Benign Prostatic Hypertrophy (BPH) – American Urological Association, https://www.auanet.org/education/auauniversity/for-medical-students/medical-students-curriculum/medical-student-curriculum/bph.
2 Kadner G, Valerio M, Giannakis I, Manit A, Lumen N, Ho BSH, Alonso S, Schulman C, Barber N, Amparore D, Porpiglia F. Second generation of temporary implantable nitinol device (iTind) in men with LUTS: 2 year results of the MT-02-study. World J Urol. 2020 Mar 2. PMID: 32124019.