What is ED-1000 and how does it work?
ED-1000 uses low-intensity extra-corporeal shockwave technology (LI-ESWT or acoustic shockwave). Sound waves are applied externally, directly on the body to stimulate growth of new blood vessels, increase blood flow and revitalize the tissue. ED-1000 stimulates your body to restore its functions naturally.
How effective is acoustic shockwave?
80% of erectile dysfunction cases are related to blood vessel problems. Our acoustic shockwave is effective in most of these cases, even when other treatments were not successful.
Shockwaves have been used medically for over three decades to improve heart health, increase bone density, treat kidney stones, and as a proven treatment for impotency and soft erections. Shockwave technology is well-researched and highly effective. Unlike other clinics offering LI-ESWT, we use the most-studied shock wave machine, the Medi-Spec ED-1000.
Is it safe?
The treatment is completely safe. It has no side-effects either during or after the treatment.
Shockwave therapy for erectile dysfunction is approved in over 20 countries, including Canada.
Will I have to be hospitalized?
No, ED-1000 is a non-invasive outpatient treatment. Despite what the "shock" in the name might suggest, the procedure is completely pain-free and no sedation is required. You will be able to return to your normal activities immediately after the treatment.
What happens during the treatment session?
You will have no discernible sensation during the treatment apart from the device contact.
Each treatment session is approximately 20 minutes long.
What results can I expect?
You may notice a clear improvement within the first 6 sessions of your treatment. Our patients report that the high rate of satisfaction lasts for more than a year after completing the treatment course.
What if I'm currently taking oral medication to improve sexual function?
Patients who previously relied on oral medication to improve their sexual function were able to discontinue the medication in nearly 75% of the cases.
Patients who did not respond to oral PDE5-I medication (Viagra, Cialis, Levitra) were able to successfully combine oral medication and shockwave treatment. ED-1000 treatment was successful in 72% of these patients. Shockwave treatment works to improve blood vessel health and as a result medication delivery is enhanced.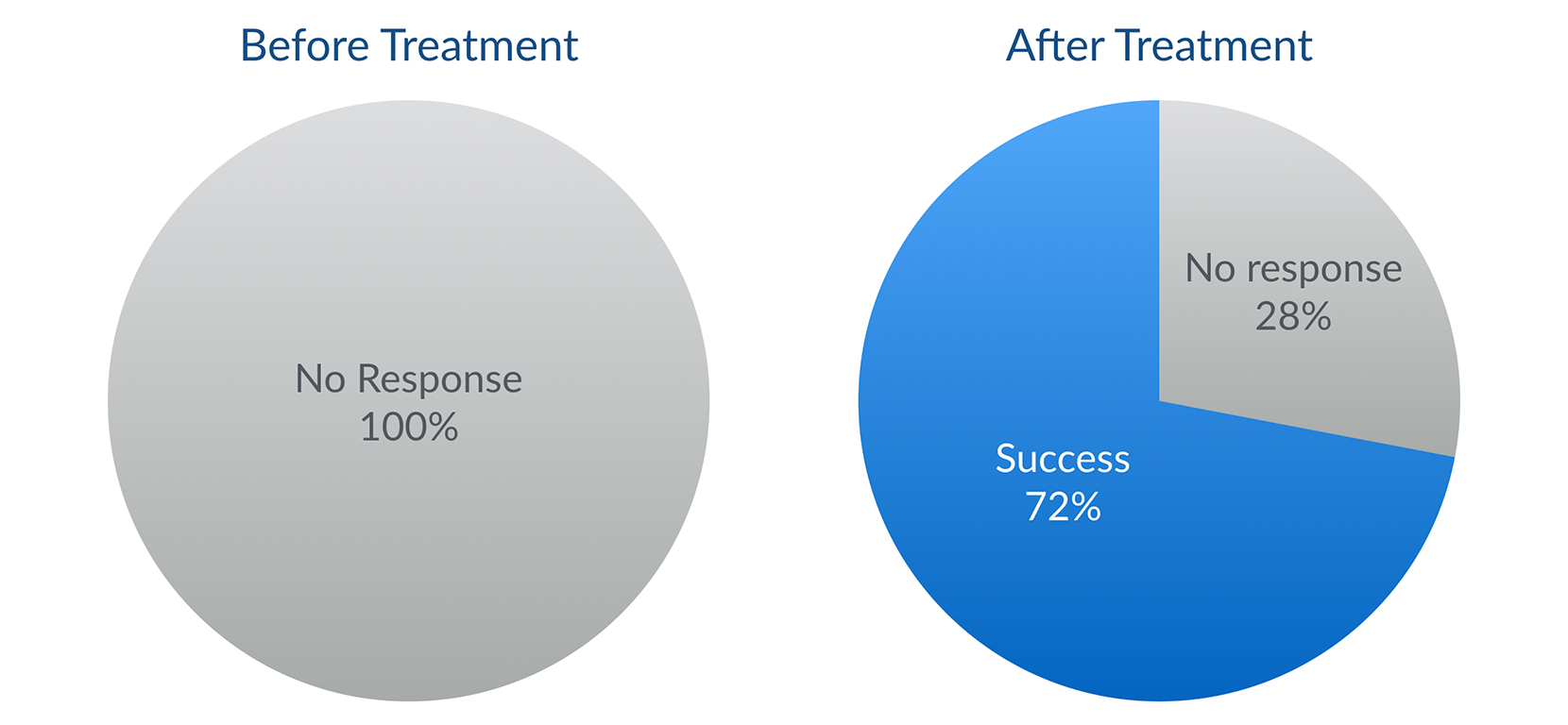 Gruenwald, I., B. Appel, et al. . "Low-intensity extracorporeal shock wave therapy- a novel effective treatment for erectile dysfunction in severe ED patients who respond poorly to PDE5 inhibitor therapy." J Sex Med 2012); 9: 259-264
How many treatments will I need?
The entire course consists of 12 sessions conducted over several weeks.